Redo layout for Spring 2017 Online Class Schedule flyer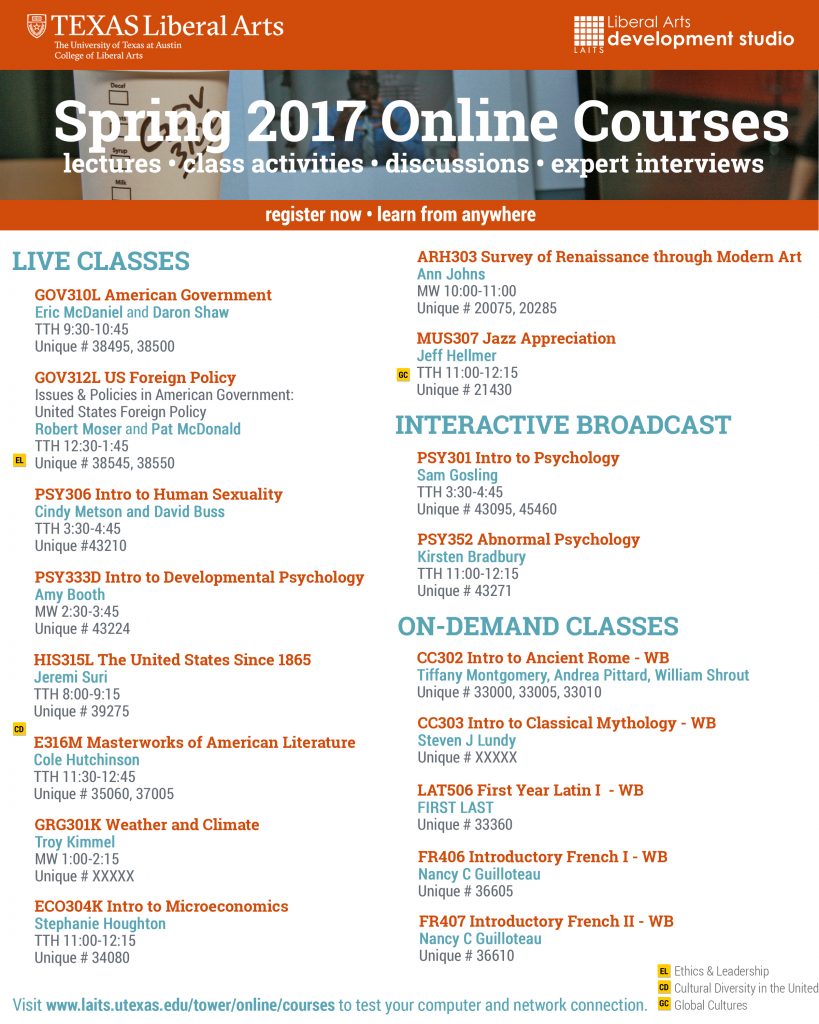 These first two flyers are the same except for the flag markers in the margins. The information for flags isn't available yet, so their presence is only to visualize layout/spacing. Because of the number of classes, the banner at the top had to be shortened.
---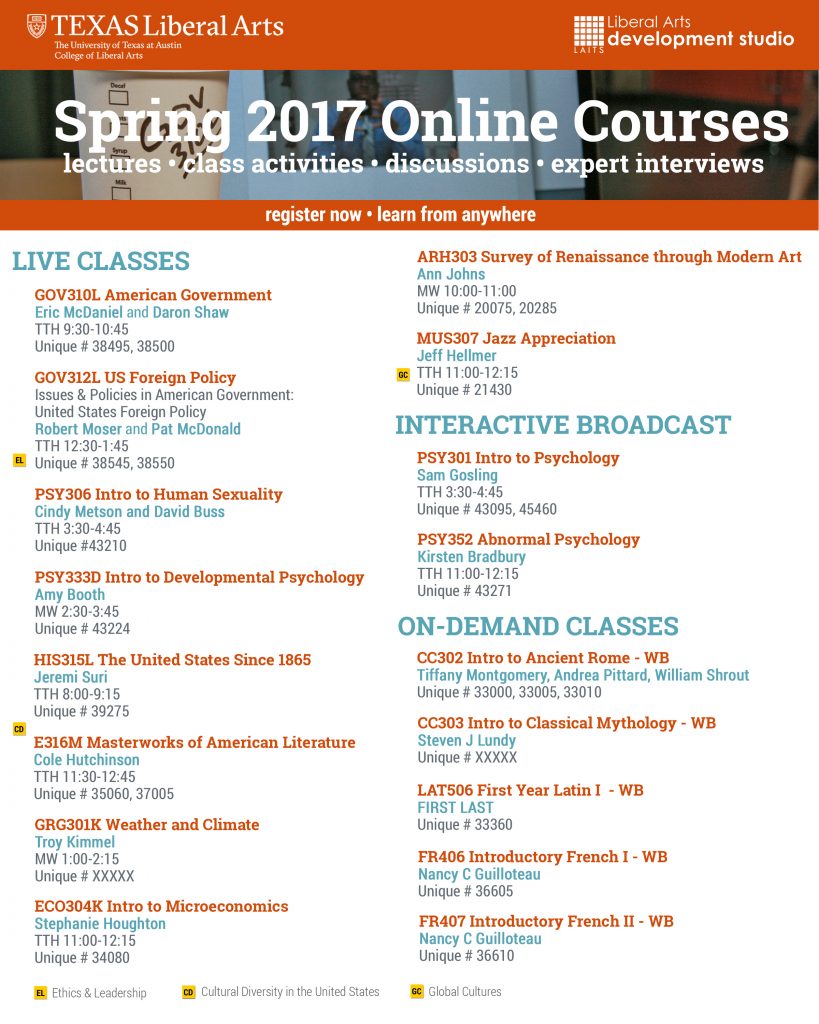 A different idea for the key of flags, broken down horizontally. This layout hides the row of text previously at the bottom of the flyer.
---
Two different flyers: only COLA classes and a flyer that's all inclusive (ARH and MUS are affected)
---
Different ideas for the banner background depending on the height of it (which depended on COLA ONLY or ALL INCLUSIVE)